Reverie Fabrications is a jewelry company run, created, and owned by Jaime Foley in Austin, TX.
Hailing from New York with a two-dimensional arts background, she started metalwork in Austin in 2017. After trying a metal-smithing class shortly after moving, she found a deep connection to the manipulation of metal and the storytelling of creating body adornment. She has since gone on to receive accreditation from the Argentium Silver Guild.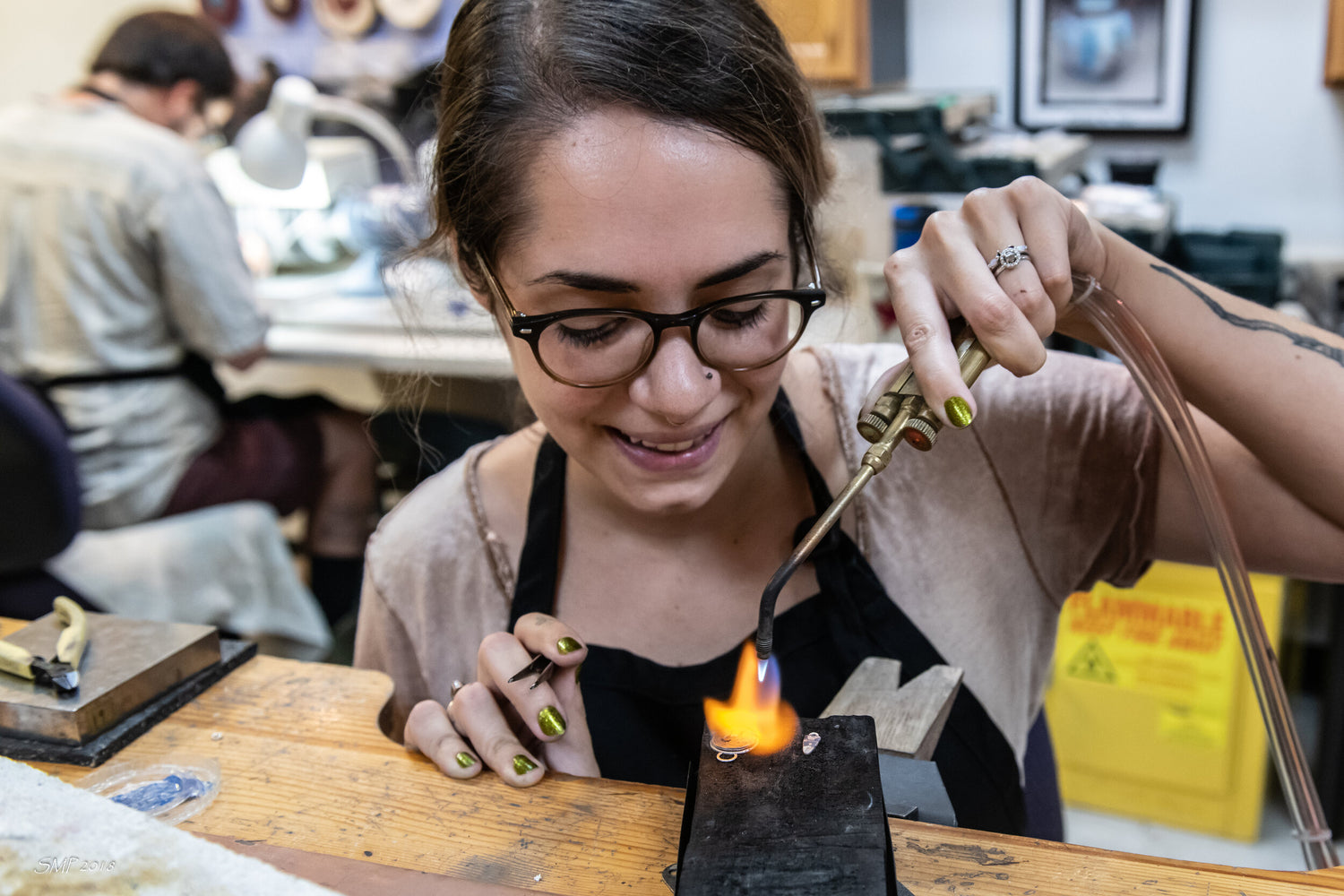 Being filled with passion, Jaime has tried many paths to life including baking, hula-hoop making, and costumery. Somehow through all of the treats and twirls and sparkly clothing she found herself, finally in the right place at the right time, trying out metal-smithing (something she'd always had interest in but never had the opportunity). Right away she knew…'this is it' and found her creativity and excitement for challenge overflowing.
Inspired endlessly by antiques, architecture, and nature's beauty, in all forms, she creates in ways that surely speak to all those who enjoy the same, and many more. Expect to be surprised by the ways she gives new life to found objects while pulling from the beauty of the past. Through Reverie, she strives to create work that embraces that all life comes from death and that there is beauty in the transformation.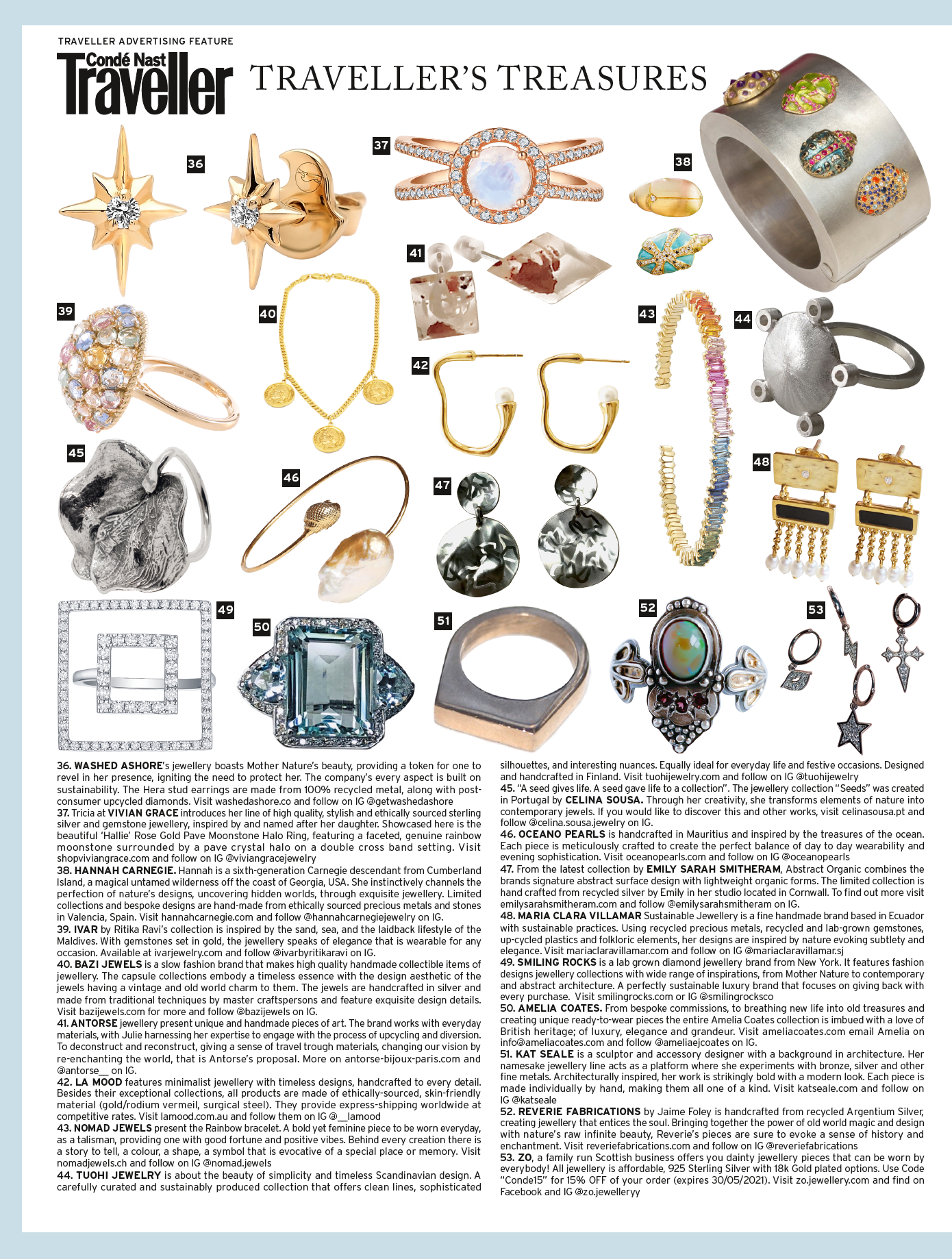 As Seen In...
Take a look at Reverie Fabrications treasures featured in Conde Nast Traveller and more.
View Press
Find In Stores
Yarrow & Sage

701 E 53rd St. Suite B [North Loop]
Austin, TX 78751

Visit Website